To sell your shares you will need the Security Reference Number (SRN) for each parcel of shares that you want to sell.
The SRN is unique to each particular share parcel.  So, if you own shares in IAG (example only), it will have an SRN which identifies that parcel of shares.  If your spouse also owns shares in IAG, he/she will have a different and unique SRN.
You can find your SRN on correspondences sent to you by the company you own shares in, or more precisely, their share registry.  This includes Dividend Statements and Holding Statements.
Sometimes, the SRN is called a Reference  Number (without the "Security").  SRN's (almost) always start with the letter "I" and they are about 9 digits in length.  Yes that is the letter "I" and not a 1.
Here are three examples of holding statements from three different companies.  You can see the SRN is circled.  Your statement will look a bit different, but you should get the idea.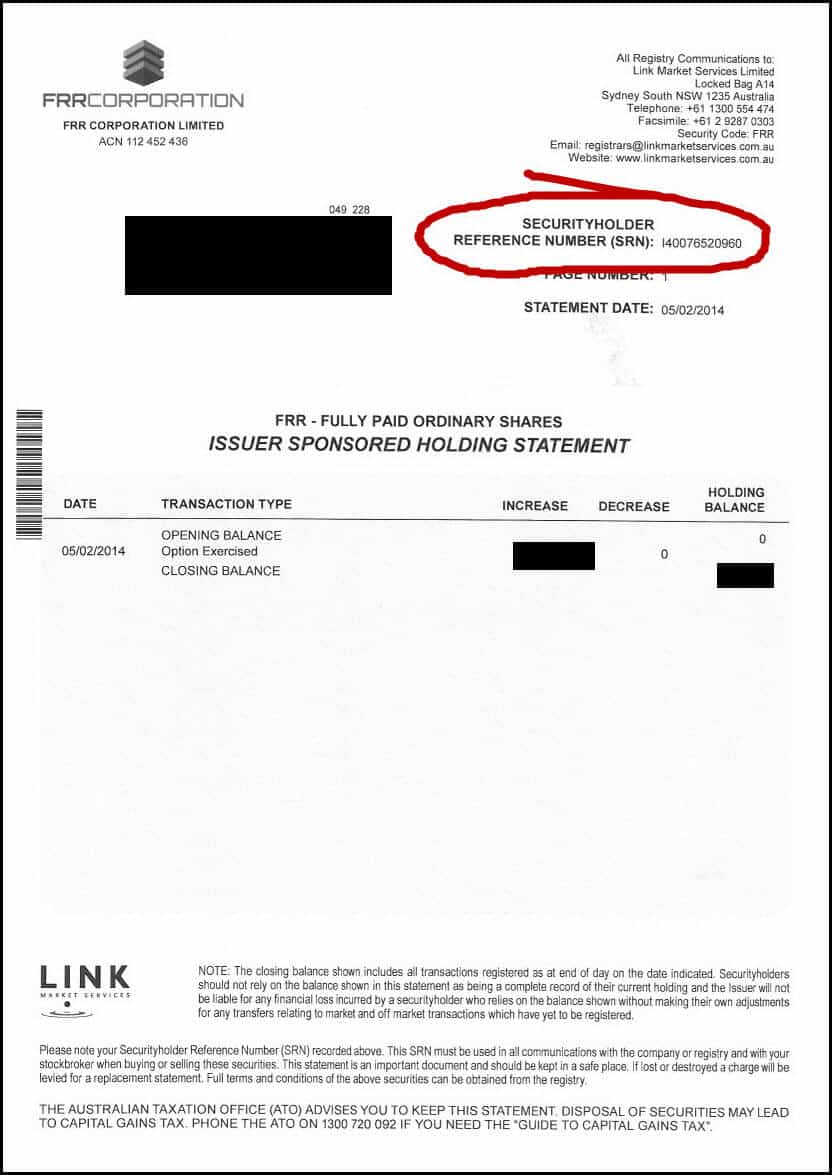 Here are three common questions relating to SRN's.
I don't have a holding statement (lost it etc)
We are able to conduct electronic SRN searches in some situations.  Visit this page to see if you qualify.
My shares are still at an old address
Call us on 1300 722 852.
The number on my statement starts with an "X" and not an "I"
This means your shares are CHESS Sponsored on a HIN.  This is a fancy way of saying your shares are held "through" a stockbroker.  We are able to sell CHESS Sponsored shares.
I have my SRN, how do I sell my shares?
Simply lodge your share sale using our online share sale form.